Gee presents the ballad of a tart, as recited by Janet.
This work is licensed under a
Creative Commons Attribution-NonCommercial-NoDerivs 3.0 Australia License
Donate to IA
We need YOU!
IA punches above its weight.
Help us sharpen our knuckledusters.
PLEASE DONATE NOW!
IA Newsletter
Receive IA's free weekly newsletter in your inbox. Join Today
IA Newsletter Survey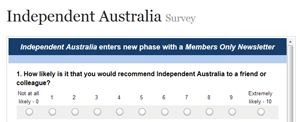 IA is interested in getting your feedback on our Newsletter. Can you help?
Support IA

Recent Comments